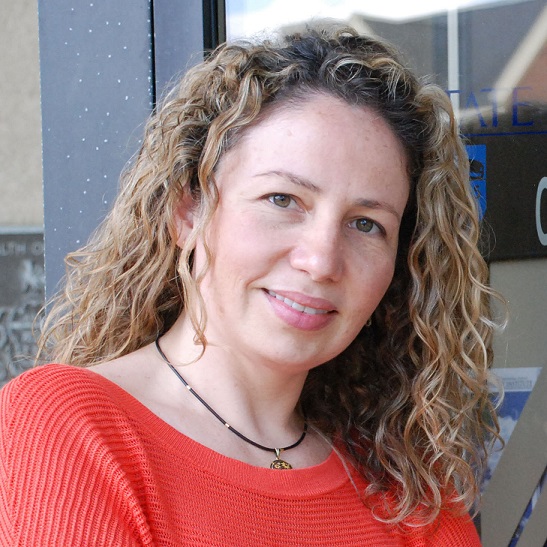 Dr. Zuleima Karpyn selected as Penn State Administrative Fellow
The Penn State's Administrative Fellows Program offers faculty and staff the opportunity to work with senior University officials to gain knowledge and experience pertaining to the challenges of leadership in our academic community. Dr. Karpyn, Energi Simulation Research Co-Chair on Fluid Behavior & Rock Interactions, has been appointed to the 2018-2019 Administrative Fellows program to work with Nicholas Jones, Penn State's Executive Vice President and Provost; providing her with the opportunity to participate in a wide range of decision-making proceedings to understand functions and challenges of higher education administration.
"I believe that a year of experiential immersion in university governance would be professionally transformational. Understanding the drivers and constraints of university administration, while working with a senior university officer in a mentorship relationship, will be a humbling and eye-opening experience. I see the Administrative Fellows Program as a far-reaching opportunity to gain leadership experience and decision-making abilities pertaining to challenges in higher education." – Dr. Zuleima Karpyn
As the Provost's administrative fellow for 2018-2019, Dr. Karpyn will also join the 2018-19 Big Ten Academic Alliance (BTAA) Academic Leadership Program  http://news.psu.edu/story/521584/2018/05/14/academics/new-big-ten-academic-alliance-academic-leadership-program-fellows , which provides professional development of leadership and managerial skills of faculty and staff who have demonstrated exceptional ability and academic promise to pursue high-level administration.
Dr. Karpyn's primary areas of expertise are multiphase flow in porous media and digital rock physics using X-ray computed tomography. Her research group performs basic research to investigate the effects of rock properties, flow and stress conditions on the transport of oil, water, and gas through geologic formations. Areas of application include unconventional resource characterization, enhanced oil recovery, environmental remediation and carbon sequestration. In addition, she is Chair of the Petroleum and Natural Gas Engineering program at Penn State, Scientific Director for the Center for Quantitative Imaging, and leads the Colombia Global Engagement Network Task Force to help guide Penn State's global engagements with peer institutions in other countries or regions.
Energi Simulation congratulates Dr. Zuleima Karpyn on becoming a Penn State Administrative Fellow, and wishes her continued success.