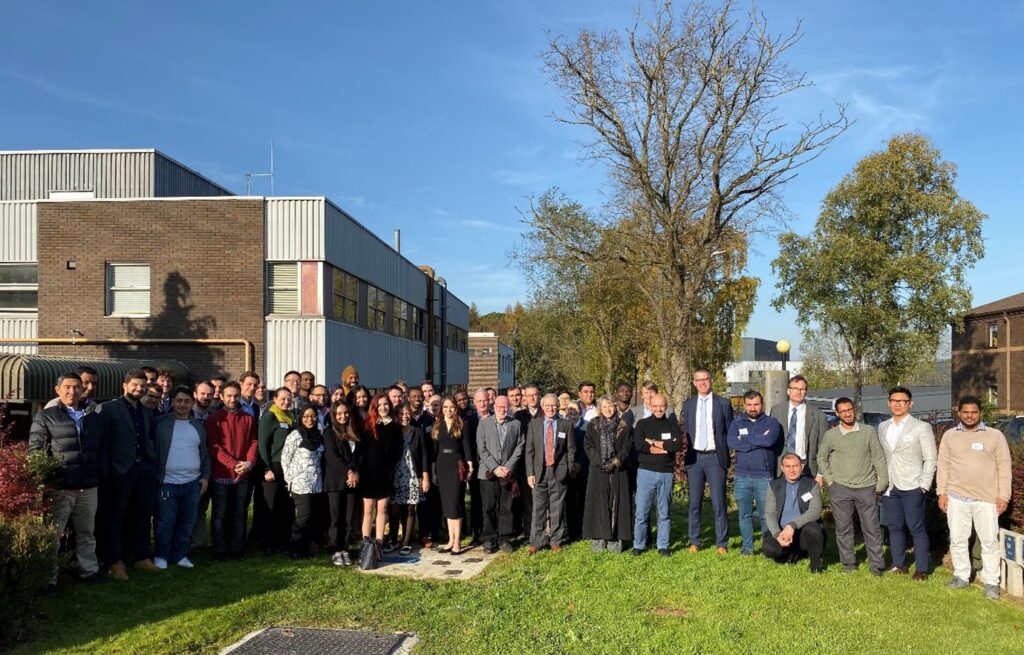 March 29, 2021
Professor Sebastian Geiger and Professor Eric Mackay from the Institute of GeoEnergy Engineering (IGE) at the School of Energy, Geoscience, Infrastructure and Society are pleased to continue and grow their research activities in energy transition, thanks to an investment exceeding $1M CAD from Energi Simulation.
The Calgary-based not-for-profit Energi Simulation, which promotes and financially supports research & development and graduate students through research grants at universities and industry research centres, is renewing its successful and award-winning chair programme at Heriot-Watt University, which has been ongoing for the past 10 years.
To further grow IGE's research portfolio that supports the transition to a low-carbon energy future and underpin Energi Simulation's vision to create a more sustainable energy future through simulation research, Professor Geiger's chair will focus on Fractured and Geothermal Reservoirs while Professor Mackay's chair will focus on CCUS (carbon capture, utilization and storage) and Reactive Flow Simulation. Together, these two chair programmes will form the cornerstones of the new Centre of Excellence for Sustainable Geoenergy Technologies to be established at IGE. This centre will conduct world-leading fundamental and applied research in characterising, modelling, and simulating fluid movements across a broad range of subsurface geoenergy systems, from hydrogen and hydrocarbons to CO2 and geothermal heat.
Professor Geiger said: "Technical innovations in reservoir modelling and simulation that facilitate an increase in in sustainable energy production while reducing carbon emissions will be among the most important contributions to our society."

"Hence research in this chair programme will continue to work in a highly interdisciplinary and collaborative manner, within Heriot-Watt University and beyond. Our research will bridge across industry-facing and applied projects to highly innovative "blue sky" research that helps to develop next generation technologies for the energy transition."
Professor Mackay said: "This programme will address Energi Simulation's strategic research areas of Phase Behaviour, Geochemistry and Transport Phenomena, including mineral scaling, CCUS, hydrogen storage, and the interactions between carbon dioxide or hydrogen storage and other users of the subsurface, and other processes where geochemistry is important, such as chemical based well isolation and chemical enhanced oil recovery."

"The chair will also collaborate with other Energi Simulation chairs in Norway, Australia, Brazil and Canada."
Together, Professors Geiger and Mackay expect to train 10 research associates, over 20 PhD students, and 10 MSc students on an annual basis for the next three years, while raising over £5M of matching funds from industry and government, making it one of Europe's premier research activities that focuses on geosciences and reservoir engineering for the energy transition.
Professor Garry Pender, Deputy Principal for Research and Innovation said: "The continuation of this funding is a reflection the strength of the partnership between the University and Energi Simulation and testament to the excellence of the research the Professors Geiger and Mackay have been undertaking over may years. I am confident that the relationship will continue long into the future."
Duke Anderson, President of Energi Simulation said: "Congratulations on the last 10 years of outstanding results – world class research as well as the graduation of high-quality people!  We look forward to continued collaboration and technology transfer with the energy industry for many years to come."