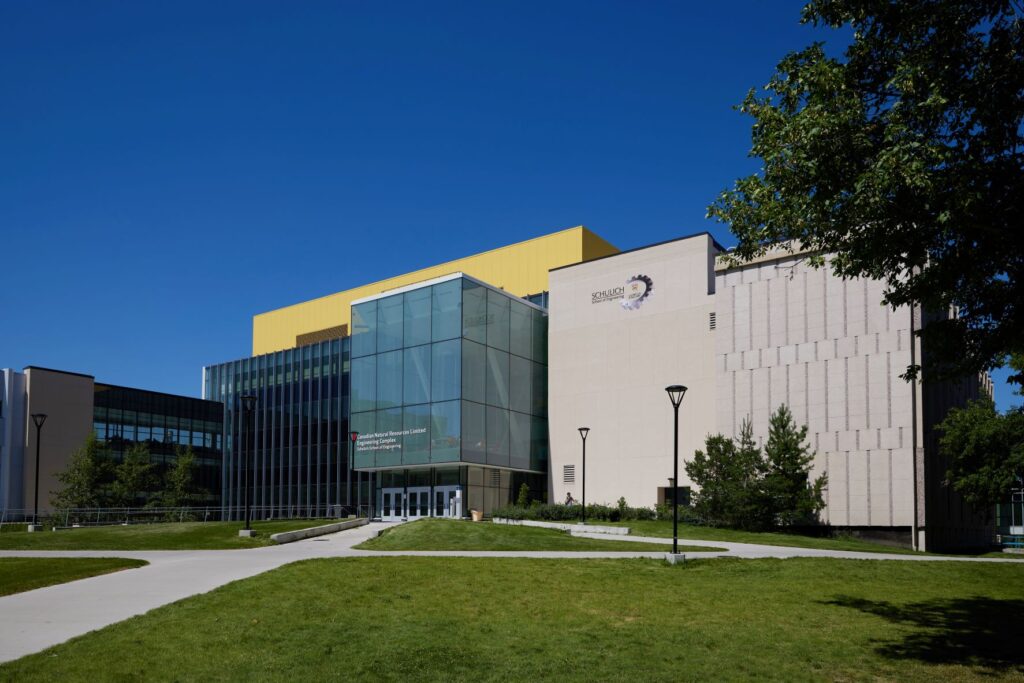 CALGARY, September 29, 2022                                                                                             (Photo courtesy of Fritz Tolentino)
In 2021, the University of Calgary launched the Geothermal Energy Laboratory, a transdisciplinary initiative aimed at leveraging the university's strong history in energy research to enable the vision of 'Geothermal Anywhere'.  A transformative investment from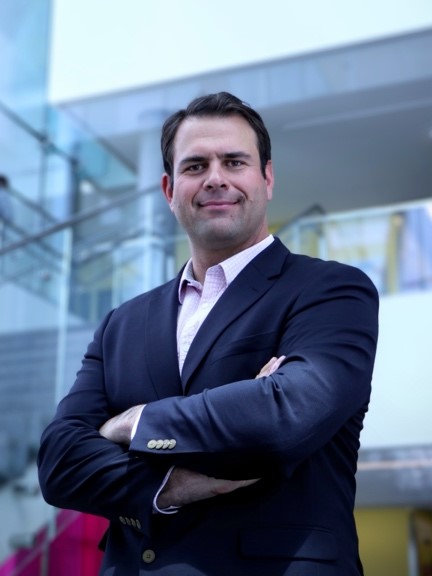 Energi Simulation, a Calgary-based not-for-profit organization, totalling $1 million CAD over the next five years, builds on this vision and establishes the Energi Simulation Centre for Geothermal Systems Research and the Energi Simulation Industrial Research Chair in Geothermal Systems, which will be held by Dr. Roman Shor, an Associate Professor in the Department of Chemical and Petroleum Engineering at the Schulich School of Engineering.  Dr. Shor's research focuses on drillstring dynamics and drilling mechanics modelling, integration of real-time and reduced-order models in geothermal reservoir modelling, and integration into the geothermal project development, execution and long-term operations workflow.  The Centre will support, expand and develop new projects in the broader geothermal systems space, including projects in exploration and characterization, thermal characterization, thermal energy end uses, social license and policy.
Geothermal energy, with its high-capacity factor, low footprint, low emissions, and the potential to be a significant player in the energy transition, is garnering heightened interest, especially with oil & gas companies looking to diversify into tangential areas.  As the first multidisciplinary collaboration between Engineering, Law and Sciences focusing on geothermal energy in Canada, and one of the first in North America, the Energi Simulation Centre for Geothermal Systems Research at the University of Calgary is poised to be a key player in geothermal research and development for the foreseeable future.   The centre would help open research to the broader community through an open-source mandate, and would ensure Energi Simulation is a key partner in the energy transition.
The research focuses of the research chair are: (1) the development and embedment of a drillability model in the reservoir simulation workflow; (2) a coupling between transient and steady-state drillstring models with the reservoir, fluid, thermal, geomechanical and stress models in reservoir simulations;(3) implementation of the thermal flow models developed as part of the Energy Harvesting Processes industry project to properly account for convective and conductive heat transfer; (4) continued development of a machine learning workflow for deep drilling for geothermal resources and; (5) forward-looking research that will enable the vision of 'geothermal anywhere'.
"This is an unbelievable opportunity for us in the midst of the global energy transition. We are excited to help support, expand and develop new projects in the geothermal energy space." – Dr. Roman Shor, Associate Professor, Schulich School of Engineering

"We are always grateful for the commitment and support of our community as we educate and train the engineering leaders of tomorrow. This partnership with Energi Simulation is another example of how we are taking a leading role in developing and fostering relationships with industry to make a positive difference in our world." – Dr. Bill Rosehart, Dean, Schulich School of Engineering

"Our roots trace back to the University of Calgary over 40 years ago. Add to the mix a world-class researcher in Roman Shor and this combination became a natural fit for us!  This research chair is the third geothermal focused chair that we have announced in the last few months illustrating our commitment to geothermal energy and its future in the world's energy mix." – Duke Anderson, President, Energi Simulation
The contribution from Energi Simulation will provide direct funding for one post-doctoral fellow, two PhD students and one MSc student while the complete research program, under the Energi Simulation Centre for Geothermal Systems Research, will consist of 26 students (16 PhD and 10 MSc, four postdoctoral fellows and two research associates), co-supervised by a team of 10 faculty members from four faculties at the University of Calgary.
The broad research focuses of the Energi Simulation Centre for Geothermal Systems Research are grouped into the following six broad research themes.
Exploration Geology and Geophysics: Improving the understanding of the base geology and geochemistry of potential geothermal targets and the effects on seismicity.
Thermal and Fluid Flows in Reservoirs: For open- and closed-loop geothermal systems, an understanding of conductive and convective heat flows, at pore and reservoir scale, in metamorphic and igneous rock is critical for optimal system operations and system design.
Drilling and Well Designs: Design and drilling of new wells and re-use of existing infrastructure to access geothermal reservoirs economically and effectively.
Thermodynamics and Energy Conversions: Thermal energy may be used and harvested from a variety of temperature ranges, and efficient systems rely on a combination of technologies.
Sustainability, Social License, and Indigenous Perspectives: Widespread acceptance and adoption of geothermal technologies relies not only on an effective engineering solution but also on integration of societal acceptance and needs.
Geothermal Policy and Law: Extraction of thermal energy from the subsurface requires updated policy and regulation, both to reduce risk to developers, operators, and the government and to increase benefit to society.
These themes were presented and refined during and industry engagement workshop in May 2021 with the attendance of 17 companies and government bodies and revisited in May 2022 with over 120 attendees representing over 70 companies, government bodies and institutions.
The Energi Simulation Centre for Geothermal Systems Research is expected to train at least 2 research associates, 4 postdoctoral fellows, 16 PhD students, and 10 MSc students on an annual basis for the next five years, while raising over $5,000,000 CAD of matching funds from industry and government, establishing it as Canada's premier research centre for geothermal systems.
About Energi Simulation
Founded in 1978, Energi Simulation promotes and financially supports research and graduate students through research grants at universities. Our mandate is to invest in leading edge research and innovation in energy resource modelling.
Energi Simulation partners with universities, governments, and industry sponsors to drive unique multi-year support of student education and world leading researchers at universities, in Europe, North America, South America, and Asia-Pacific region.
Energi Simulation is a not-for-profit company registered in the province of Alberta, Canada.
About the University of Calgary
The University of Calgary was founded in 1966 and is now comprised of 14 faculties spread across 5 campuses housing over 33,000 students, of whom over 26,000 are undergraduate students.  Across all units, there are over 1800 academic staff, of whom 169 are research chairs, and who bring in $487.8 million in sponsored research funding (last reported value: 2019).  Energi Simulation has previously sponsored ten research projects/programs for eight faculty members, including a current chair for Dr. Zhangxing (John) Chen in Reservoir Simulation.
About the Schulich School of Engineering
The University of Calgary's Schulich School of Engineering is located in the engineering capital of Canada. We are innovators in engineering research and education, with a focus on entrepreneurial thinking and high-quality, experiential learning experiences. Featuring six departments – Biomedical, Civil, Chemical and Petroleum, Electrical and Software, Geomatics, and Mechanical and Manufacturing, our faculty also features three research and education centres focusing on project management, energy and the environment, and pipeline engineering. We pride ourselves on community and industry engagement to make positive change in the world. For more information, visit schulich.ucalgary.ca