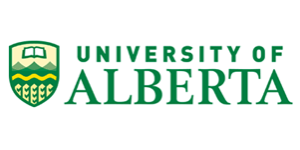 University of Alberta Faculty of Engineering announces establishment of the Foundation CMG Endowed Chair in Reservoir Geomechanics
Endowed Chair will integrate into a $15M industrial research program aiming to unlock Canada's unconventional energy resources
Edmonton, November 25, 2014 – The University of Alberta Faculty of Engineering and Foundation CMG have joined forces to foster discovery in cleaner, more efficient techniques to convert Canada's unconventional hydrocarbon sources to marketable energy supplies.
The Foundation CMG Endowed Chair in Reservoir Geomechanics is an integral component of a new $15M research program aimed to develop novel technologies to optimize the economic and environmentally sustainable recovery of unconventional resources in Canada. Dr. Richard Chalaturnyk, Professor in the Department of Civil & Environmental Engineering, has been named the inaugural holder of the Endowed Chair, which will integrate into the Foundation CMG Industrial Research Consortia.
Chalaturnyk leads the Reservoir Geomechanics Research Group [RG]2 at the University of Alberta, a team of 39 graduate student researchers and technical staff investigating the properties and behaviour of various unconventional resources, including oil sands, shale caprocks, bitumen carbonates and more recently shale gas, during the recovery process. To conduct this research, Chalaturnyk also spearheaded the establishment of two cutting-edge facilities at the University of Alberta, namely, the CFI/ASRIP Geomechanical Research Experimental Facility and Geomechanical Centrifuge Experimental Facility (GeoREF/GeoCERF), which features Western Canada's only beam centrifuge facility and a state-of-the-art 3D printing machine.
About Foundation CMG
Founded in 1978, CMG Reservoir Simulation Foundation (Foundation CMG) was initially developed at the University of Calgary in the Chemical and Petroleum Engineering Department. Foundation CMG promotes and financially supports research and development and students through research grants at universities around the world focusing on reservoir simulation. Foundation CMG has a rich history of more than 30 years working in 25 countries around the world.