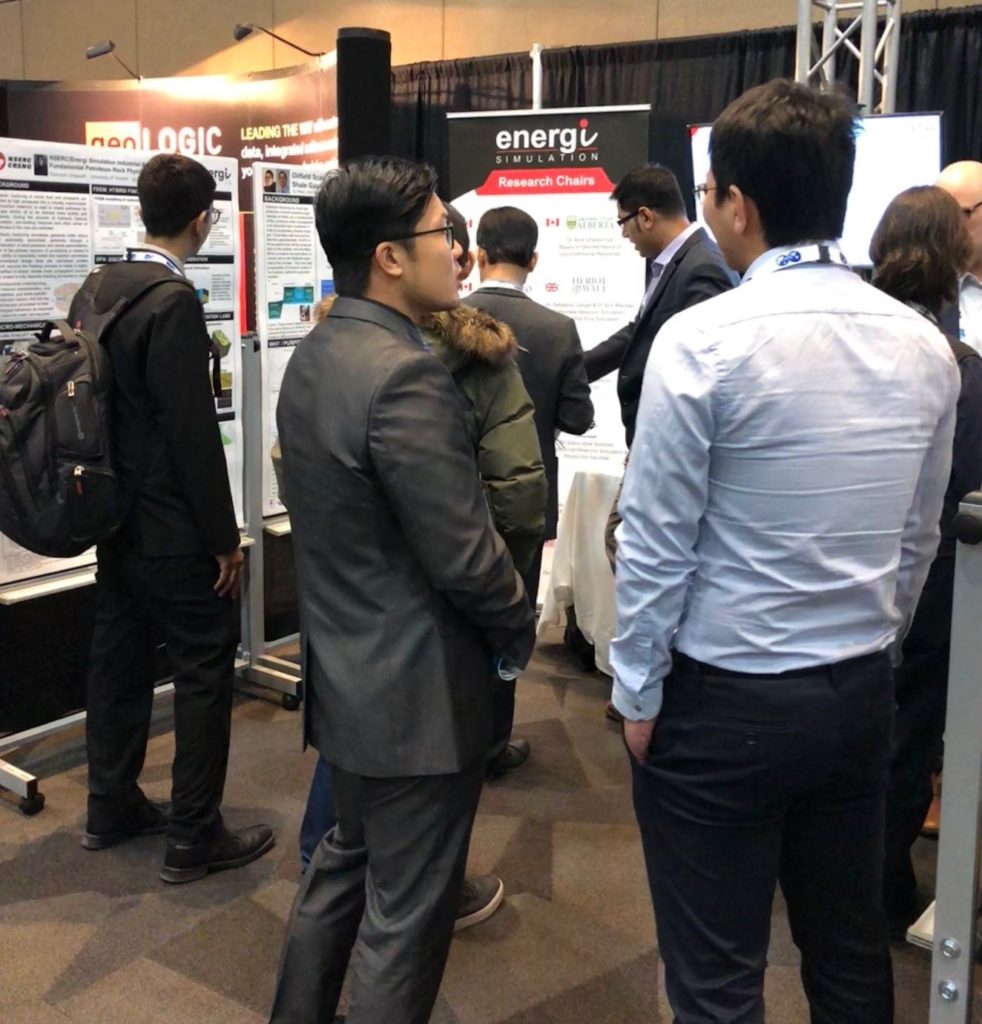 by Xu Wang & Eric Mackay, Heriot-Watt University, Edinburgh Scotland, March 2018
It was most useful to attend the SPE Canada Unconventional Resources Conference in Calgary for the first time.  We understand that the number of attendees was significantly up on the previous conference, and so it is good to see that while not out of the downturn yet, the industry in Canada is recovering some activity.  It was perceptible to an outsider that there is a change in momentum in the region away from steam flooding towards production from shale plays.
As researchers with an extensive background in managing oilfield scaling during conventional production, our interest in attending was to learn more about unconventional production and to present on preliminary work on scale management during shale gas exploitation.  We were also appreciative of the opportunity to engage with industry about the need to identify if scale is accelerating loss of productivity, and if it is, to study the application and optimisation of mitigation strategies such as addition of inhibitors to frac jobs to achieve the greatest impact of the chemical spend.
We are grateful to Energi Simulation for the opportunity to use their booth and for assisting with identifying contacts.  We met with our objectives in attending, and look forward to future involvement.