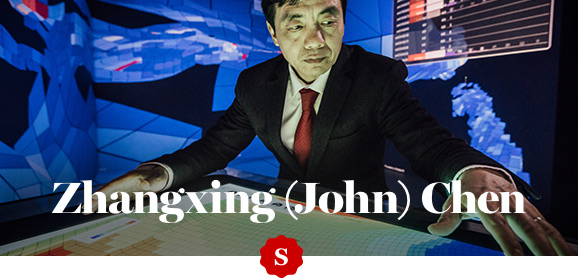 Published: March 3, 2020
Professor Dr. John Chen, Energi Simulation Industrial Research Chair in Reservoir Simulation since 2008, has been selected as a 2020 Killam Annual Professor at the University of Calgary. This professorship was awarded to Dr. Chen in recognition of his research and teaching excellence, as well as his service to the University of Calgary and the wider academic community.
The Killam Scholarship and Prize Programs were established in memory of Izaak Walton Killam through the Will of his wife, Dorothy Johnston Killam, and through gifts made during her lifetime. Their primary purpose is to support advanced education and research at five Canadian Universities including the University of Calgary.
The designation "University Killam Professor" (UKP) is the highest honour that the University can confer on a member of faculty. It recognizes exceptional members of faculty who are extraordinary teachers and researchers, who are leaders in their academic fields, and who have received national and international recognition.
Congratulations Dr. John Chen for having been awarded one of the most prestigious professorship awards at the University of Calgary.